Bassenthwaite Sailing Club i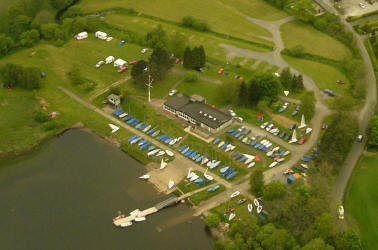 s privately run by its members for the use and benefit of the membership. It is privileged to enjoy the right to sail on the ONLY lake in the Lake District; there is no public right of navigation over the lake and it is undisturbed by motor boats other than rescue craft.
A really beautiful inland sailing water surrounded by the northern fells of The Lake District National Park. One of the largest Cumbrian lakes 4 miles in length and three-quarters of a mile wide, the lake lies generally north to south. Its peace is undisturbed by power craft except those used for rescue. Winds mainly SW but often SE or NW giving long legs and superb courses.The unrivalled scenery provides an area for touring and walking. There are many hotels and boarding houses within a short distance as well as caravan and camping sites. Eating places are plentiful.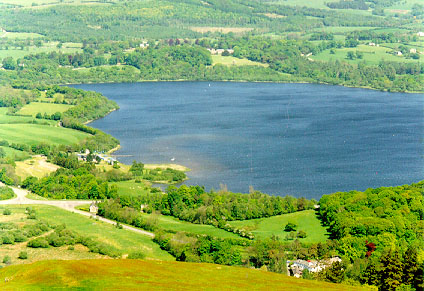 The clubhouse is located 8 miles north of Keswick just off the A66 at Dubwath which is on the north western shore. From the south leave the M6 motorway at Penrith (Junction 40) and travel westwards along A66 for approx. 25 miles. At north end of lake turn right for Dubwath and right again for club. From north and east via Carlisle follow A595 southwestwards towards Cockermouth to Bothel. Follow A591 to Castle Inn. Turn right and follow lakeshore westwards, over bridge turn left towards Dubwath and the Club.The Clubhouse is a modern building benefiting from good views over most courses, good changing facilities (including hot showers!), a family/function room, well equipped galley and licensed bar. The large grounds readily accommodate campers and caravaners during open meetings.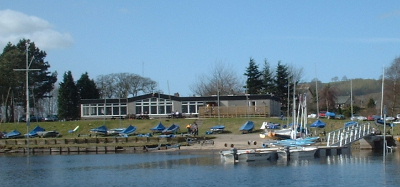 Members of the RYA, or RYA Affiliated Clubs, are invited to use our facilities and launch from our grounds at a cost of just £15 per day/£75 per week. Boats sailed from the club or kept there are limited to 20 feet overall length and may not have cabins.
Jetty and slips next to the clubhouse. Ferry service to boats on moorings during racing. Tractor for retrieval of boats after racing. Mainly dry sailing with some moorings for day use only.
The Club has been established since 1952 and is dedicated to encouraging sailing and racing at all levels of competence.
For further information on the Club contact:
Bassenthwaite Sailing Club
Dubwath,
Cockermouth
CA13 9YD
Tel: 017687 76191 or click our mailbox