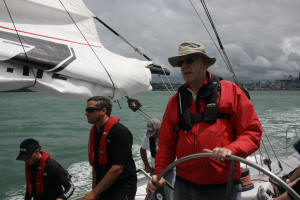 … always a sailor?! As ever, many of us just cannot resist the temptation of the water especially through these cold winter months. There are those that will even break the ice to be able to launch their boat! Then there are those that fly off in search of some winter warmth.
This year Pete and Toni Nuttall are in Auckland and took to the water in relatively windy conditions (even though the camera doesn't particularly show it).Not sure what these pics show, but Pete is at the helm ….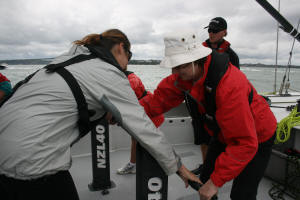 … and Toni is on the grinder!!
I suppose Pete will say that's what crews are for!