At the 61st Annual General Meeting held in the Clubhouse on Sunday 1st December 2012 there were several important proposals to be considered, and they stimulated extensive discussions.
The main points that were agreed:
Subscriptions to rise by 5% from 1st January
Affiliated membership amended to be aligned with other categories, though at a discounted rate
Rules re visitors and temporary members brought into line with current licensing laws
Bye-law introduced prohibiting members/visitors bringing their own alcohol into the clubhouse while the bar is open
On dissolution, the remaining assets of the club to be transferred to RYA (or equivalent) for the benefit of sailing in Cumbria
Prior to all that the following members were elected on to Council.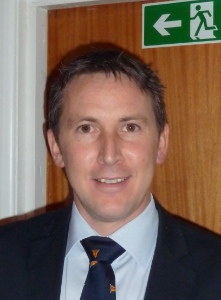 Commodore – Andy Smith
Vice-Commodore – Mark Somerville
Secretary – Pauline Nicholson
Treasurer – William Carruthers
Sailing Secretary – Roy Blackburn
Rear Commodore – Stephen Kirkpatrick
Asst Sailing Secretary – Lezli-Ann Pearson
Bar – Elaine Hunt
Boats & Buoys – Stephen Hunt
Galley – Becky Dawson
Grounds & Jetties – Mike Cowan
House – Alan Jones
Membership – Dave Lawson
PRO – Dave Nicholson
Training – Neil Garrison
Safety – Peter Ballard
Social – Claire Duncan
Youth Squad – Des Wright
Fleet Captains
Flying 15 – Ian Preston
GP14 – Mike Fairlamb
Mirror – Mik Chappell
Handicap – Steve Hunt
Topper – Ethan Dawson
At the end of the meeting Andy proposed a vote of thanks to Stephen before he flew off for a well earned holiday.