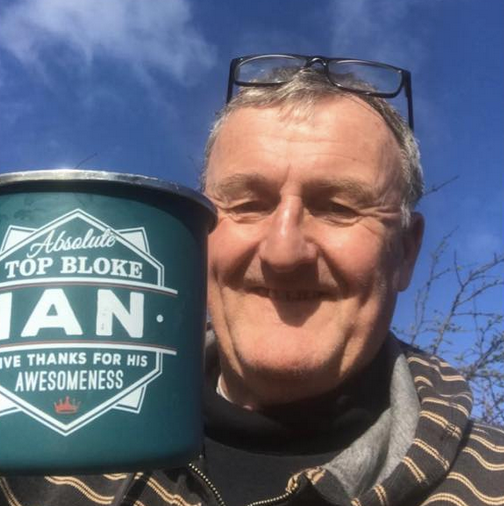 The start of the sailing season was quite eventful. The Commodore was travelling up the motorway to be OD for the first day's racing, but his car had other ideas! While waiting to be recovered, Ian was able to enjoy his coffee under blue skies…
Paul and Emily were planning to sail their RS200 only to find their gennaker, which they had made a mental note not to forget, didn't make it to the club, so Paul sailed his Laser.
The club tractor was a reluctant participant too, not being easy to start. The lake was too deep for the starter's wellies, so personal transport from the shore was required.
When everything was set, and starting sequence underway, the OD got a message to say the mark being moved broke from its mooring chain, so the AP was hoisted,  an alternate course set, and the race restarted!
The NE breeze was chilly, and though not as gusty as forecast, there were several capsizes throughout the day. Andy/Ian led the fleet in their F15, with Robin/Toggle, in a rekindled partnership, sharing a F15, keeping in touch most of the time. Banter was getting to grips with his RS300, and enjoyed some exciting reaches.
For a change, and to let sailors warm up, there was a break for lunch, before returning to the water for the 2nd and final race in the Starter's prize series.
Andy/Ian were overall winners with Alex/Saskia in their Mirror 2nd.