Persistent rain, very light wind, and a limited number of unenthusiastic sailors, waited until the scheduled start time for any latecomers. With no further takers, racing was cancelled.
By Sunday morning the rain had passed through, the was shining and a katabatic wind (I think) was creating a south easterly.
Of course, as soon as the course was set the wind started to swing to the forecast NE! Throughout the first race the wind gradually oscillated, giving more bias on one tack than the other. Neil Currie took advantage to lead at the windward mark, but AJ/Sue were on form (for a change!) and took the lead until the final beat when Val/Ken passed them. Despite not flying their gennaker at full height, Ant sailed well to lead the race through to the end.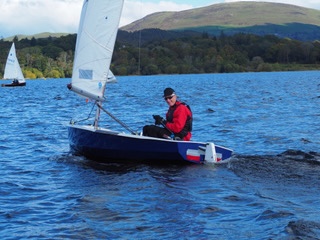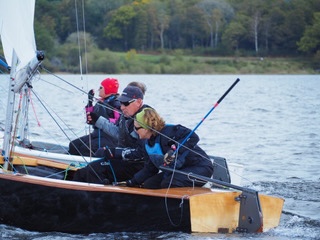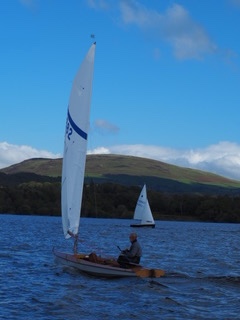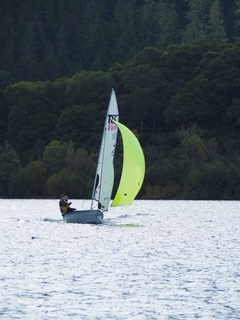 Mike Cave had an early capsize before retiring, and Dave/Lynn retired as well with rigging failure.
The course was changed for the next race, and despite moving B to provide a second beat, the course displayed A!! However, by the final lap A was an ideal mark for the beat…
Val/Ken led throughout the race, with AJ/Sue occasionally snapping at their heels.
Results to follow