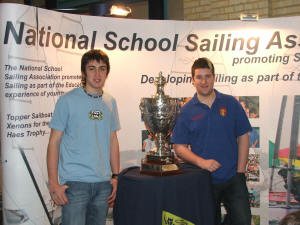 Chris Tooley and I were invited to attend the dinghy show by the NSSA last weekend. We drove down on Friday night and stayed two nights (expenses paid!). We took the Mount Haes trophy we won at the Youth Regatta held at Plymouth last July and spent some time on the stand talking to visitors.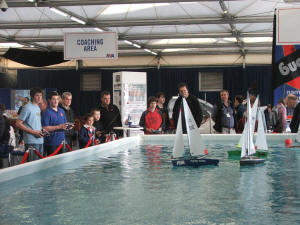 We arrived at Alexandra Palace for the opening of the show on Saturday morning and saw Ben Ainslie when he cut the ribbon. (He's a lot smaller than he looks in pictures) There were talks from loads of top sailors including Paul Goodison, GBR Olympic laser sailor. There was loads to do, looking around all of the stands, wishing you could afford all the shiny boats, collecting freebies and getting a bit over-competitive at the model boat pool.
We had a great time and would definitely recommend going.
Sam.