Monday – The wind strengthened and the rain lingered on. Apathy and a postponement meant there was not a lot happening! It seemed unlikely that there would be any sailing but who knows?!After a while the rain cleared a little and the water seemed a little more inviting, but it wasn't long before the racing was cancelled for the day, so it was time for tents to be dropped, and thrown in the back of cars before heading home.

Perhaps a few were keeping their heads down the morning after the night before. As part of the quiz night there were extra points available for performing various challenges, one of which is seen below where a team member had to strut their stuff (not their member as the pics may suggest!) in a bin bag fashion show. There is one face that you'll recognise, but the remainder of the contestants were from the visiting Southport contingent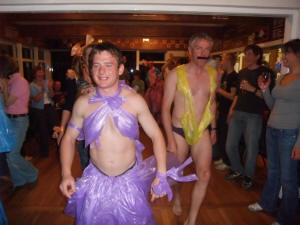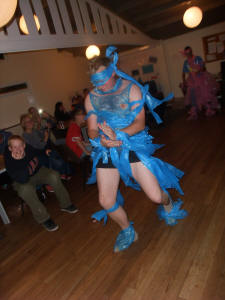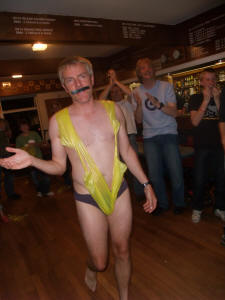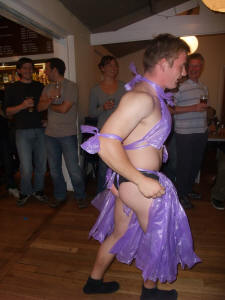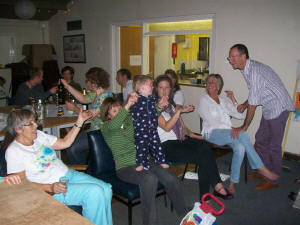 Quiz night at the club – Oh so many questions!Was everyone putting their hands up to answer a question, or were they singing?!

Was Dave propping himself up or just having a friendly feel of a knee – well it was Pauline's knee!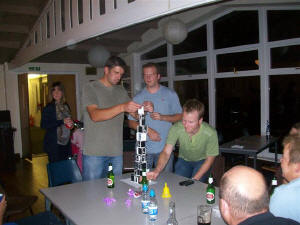 The concentration juice was working well at this stage at least! This was one of the challenges which formed part of the quiz nightWas Zefer really showing how the tower could be built from the bottom up? Or was he just in need of more concentration juice?