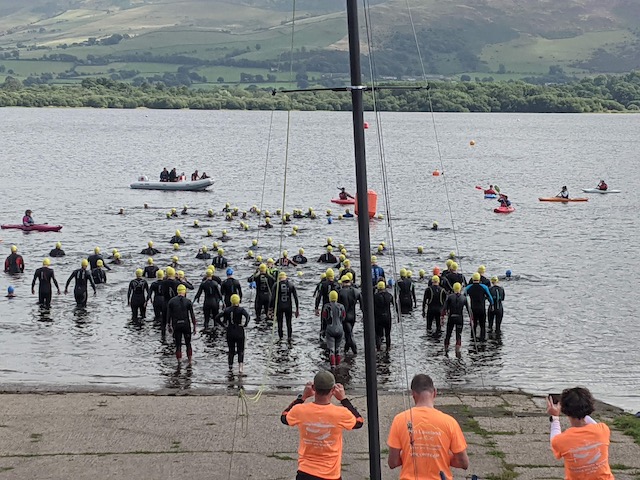 After a busy day on Saturday hosting the triathlon, Sunday was somewhat quieter, sedate, and soggy!
The breeze was intermittent, but a selection of sailors were keen to make their visit worthwhile, so, with the Bates being a reluctant participant, there was a shore based start line.
Neil in his Laser was a bit too keen, and was OCS, so had to return through the line but he pulled back through to the front of the fleet to win in the water, and on handicap, with Isn in his Solo 2nd. By the end of the race the rain moved in so the fleet came ashore, and decided enough was enough before packing their boats away.