Two boats in one day! First there was the champagne launch of Mik Chappell's new Mirror 'Cadfarch' – it means Charger, I believe. He did admit to trawling the spinnaker on its first launch 🙁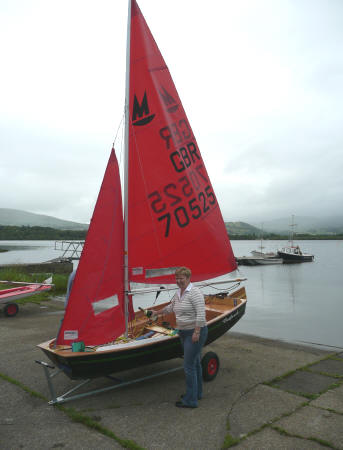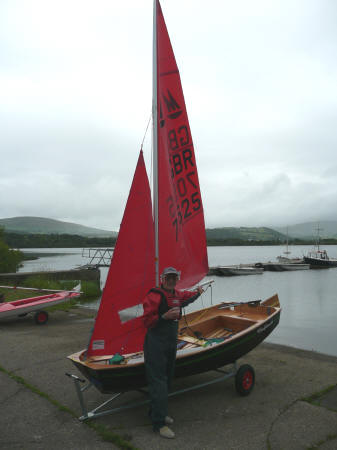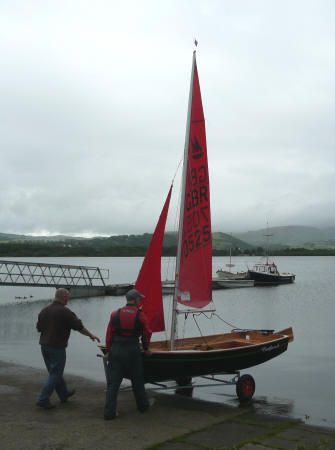 Secondly, Ken Allen's Flying 15 which has been in storage for too many years now, has been bought by Tim Chittenden and reappeared at the club. No doubt the launch is imminent.
As for racing, the wind was lighter than forecast but did freshen slightly at times so that there was the opportunity to plane, and also for Toggle to capsize! Results are not yet to hand but it is expected that Bean and Naomi won both handicap races, while Mike Fairlamb won the GPs, and Mik the Mirrors.
For those that didn't get a chance to see the final results of the Night Jar on Thursday due to a printer problem, they're printed below. Congratulations to Alan Nicholson